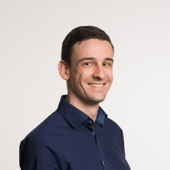 Christian Egger
Vice President of New Acquisition - Global
I am globally responsible for New Sales at Questback. My main task is to find and develop great Sales talent to constantly strengthen our New Sales organization. I'm also responsible for ensuring that we have the right culture in our sales team to keep challenging and developing ourselves and our colleagues around. I also see it as my role to provide all the right circumstances for the sales teams to become successful.
Questback is at a very interesting stage of its journey as we are building on our strong position in the Nordics while we are simultaneously expanding into big European markets. There is lots of work left to get where we want to be, and by that, lots of learning opportunities for me as an employee.
But my goal is to be able to look back in a couple of years and be proud of the people I helped unlock their full potential and the teams I built.