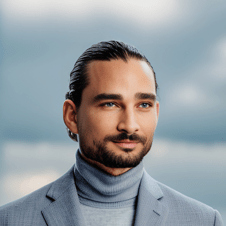 Elias Axelsson Björklund
Marketing Project Manager - Global
Hi,
I am a curious person that likes new adventures, both external and within. At Questback, I work with our Marketing Projects to increase and strengthen our brand and gain the flow of new potential customers to our sales departments.
If I have a superpower? I value my mindset the most, and I work with it almost every day through meditation and growth practices.

If you want to know more or give advice/ideas on improving, feel free to reach out!